02/13/2020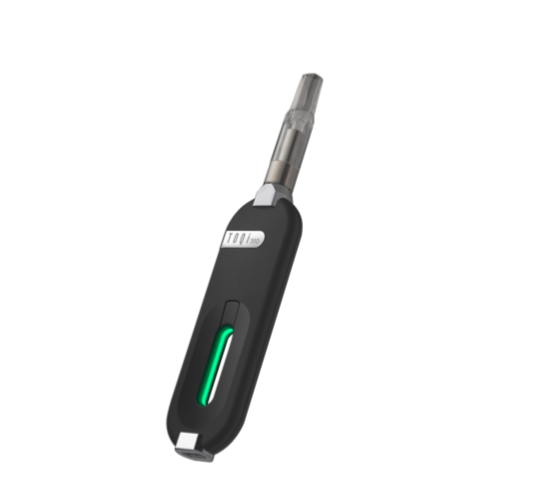 Nothing will kill a high quicker than reaching for your vape and finding the battery dead just as you're about to pull. Then you're frantically looking for the proprietary charging cord, which you can't find anywhere, and now the high is gone too and you're left with a bad movie to stream on Netflix and a useless vape.
This is why TOQi CEO and founder Drew Henson (of SEAM fame) created the industry's first wireless charging cannabis vape, the TOQi 510. This artfully designed, sleek vape is equipped with Qi-technology, which can also be found in Samsung's Galaxy Note10. Qi technology allows the TOQi 510, and the Note10, to be charged wirelessly. No cord, no problem. Just use any Qi-equipped charging device, like TOQi's Wireless Charging Pad.
Created to always be ready, the TOQi 510 boasts twice the battery size of similar vapes, at 400mAh (compared to 240mAh) and will quickly charge to 85% power in 20 minutes. The TOQi 510 also features a USB-C port so that you can use any charging cord to power your TOQi.
Henson discusses why he created TOQi, in this interview with the LeafOnline and with Benzinga. Check out the TOQi 510 on YouTube and at mytoqi.com and don't be left without your high.