11/04/2014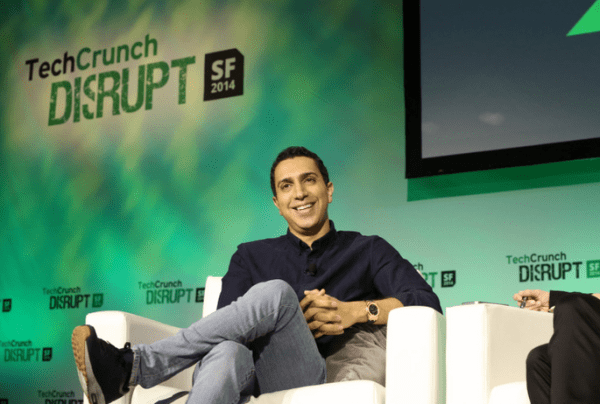 Tinder's demotion of (soon-to-be former) CEO Sean Rad illuminates the need for brands to have the right face representing them.
It's largely believed that Rad was ousted from his position due to his inability to maintain a culture that doesn't create such major PR and ethical problems as the sexual harassment lawsuit lobbied at Rad's best friend, former Tinder CMO Justin Mateen (who was already generating negative PR  before the lawsuit). While Rad's ability to grow Tinder and create a mega-popular sensation is undeniable, his ability to foster an atmosphere free of harassment was clearly in doubt by his superiors at IAC, who own a majority of his startup.
Several CEO's have had to step down from their positions as the face of their brand for business reasons – including Mark Pincus of Zynga, Andrew Mason at Groupon – but those demotions typically occurred because the business was faltering. In Rad and Tinder's case, business couldn't be better, with a bright and lucrative future for the brand on the horizon.
Due to the sexual harassment lawsuit, Tinder had a rightful PR problem. Like Tinder, Uber is currently facing a barrage of negative press, in part fueled by CEO Travis Kalanick's crass comments. Kalanick is better protected since Uber isn't owned by a corporation like IAC. However, his personality is affecting the brand and its lack of goodwill and he's definitely making the PR problem worse.
What the Rad situation highlights is the need for CEO's, especially startup CEO's, to represent their brands in a manner that is acceptable not only to their user base and financial overlords but to potential acquirers and stakeholders. That might mean running a tighter ship and not letting your best friends operate with impunity, or it might mean keeping your comments to yourself when it comes to press.
The "move fast and break stuff" motto of Silicon Valley is represented in their unorthodox, brash manner of CEO's like Kalanick, Snapchat's Evan Spiegel and Rap Genius's Mahbod Moghadam. That devil may care attitude might be okay when you're a new startup trying to establish yourself, but for brands on the verge, it presents a major PR issue. And these are just the CEO's who don't exactly say or do the right things in the public eye, let alone the growing subset of startup CEOs who have been convicted of committing crimes, like RadiumOne's Gurbaksh Chahal or NextDoor's CEO Nirav Tolia.
Of course, every CEO wants to be a nonconformist like Steve Jobs and no one's arguing that CEO's should be cut from the same cloth. But there's a difference between making bold creative decisions and excusing sexual harassment.
Ultimately, all of this can be avoided if a CEO acts ethically and creates a supportive working environment, representing his/her brand in a professional manner. Unfortunately in today's Silicon Valley, that might be easier said than done. There's a reason that Valleywag seems to have no dearth of stories about startup CEO's behaving badly.