08/21/2012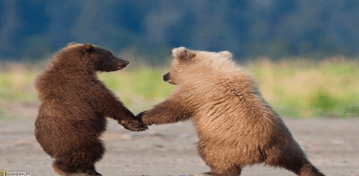 Since Change Communications is based in San Francisco, a.k.a the heart of startup land, it shouldn't be any surprise that we say startup companies and public relations agencies are a great example of a compatible working relationship. There are several reasons why this is a symbiotic team-up.
Why Start Ups Need A Good PR Firm
For startups, having the back up of an experienced PR agency or stellar solo practitioner allows them to have: a leg up in launching their brand, advice in how to position their company to the media, and credibility from a third party spokesperson. Although it's absolutely true that PR isn't for every startup and it can be a mistake to get PR too early in your company's growth, don't discount PR based on the myths you may have heard. CNBC posted an excellent article dispelling a few of those myths that is worth a read.
When startups are at a strategic growth point, they definitely need a public relations plan on what angle to pitch their company or brand to key reporters, funding news, and product launch. A seasoned PR professional will take the time to figure out how a startup's product or service can stand out compared to the competition, why the founders are so passionate about their start up, and the best angle to highlight a start up to media.
Mark Cuban's statement in Entrepreneur.com about never hiring a PR firm only applies if a startup has a sound plan for marketing/PR, team members who already know how to do media outreach, and a great deal of patience and luck. Good publicity happens after a slow build up and as Peter Himler says in his great article PR for Start Ups Deconstructed:"Who stands a better chance of gaining traction: an unrecognized founder of an unbranded and untested company or the PR person with whom the reporter has worked before?"
Why Start Ups Are Attractive To PR
For PR firms, startups have come a long way since the dot com bubble burst. Today, they are more likely to have thorough business plans and better prospects for making a profit, since the majority of start-ups seek financial backing from VCs. Also, working with startups can be more stimulating than an established, monolithic corporate giant. Startups are more receptive to ideas, willing to take exciting risks, have a broader array of tasks for their PR firm, and best of all, you have the opportunity to watch the growth that your startup client will receive from their publicity. Who knows? You might end up representing the next Pinterest or Instagram.
How To Maintain A Good Working Relationship
In order to maintain a good working relationship with each other, startups should clearly relate to their PR contacts what kind of media focus they'd like and have a long-term outlook on publicity. Having a write up about your startup in several media outlets is worth more than flashy advertising.  On the other hand, PR firms should have good communication with the startup's senior management (so that a clear PR strategy can be established) and also be acceptable to sudden change (a company 'sdirection can change on the turn of a dime at the completion of a successful PR campaign).
There's a reason why we love startup clients. And with strong communication, established and clear goals, and a willingness to re-strategize, there's no reason a startup can't love their PR firm, too.
By Courtney Lee
Share your thoughts with us on our Facebook or Twitter