08/08/2019
Reading this excellent CNET profile of Craig Newmark reminded me of one of the highlights of SXSW 2019: getting to hear Craigslist founder Craig Newmark discuss his philanthropy and philosophy with Inc editor Jon Fine.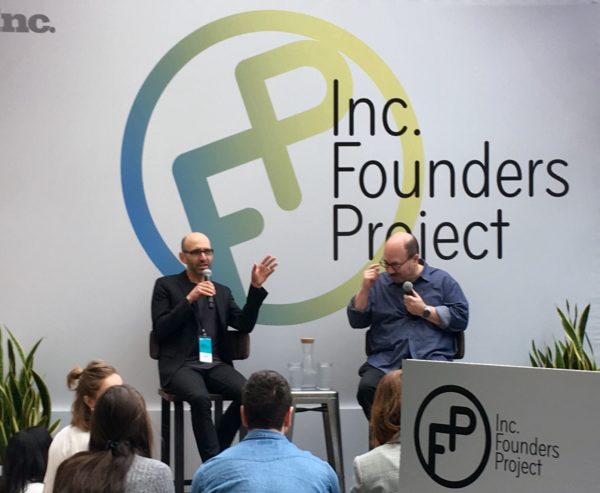 A refreshing contrast from the aggressive capitalism espoused by the Jeff Bezoses of the tech world, Newmark shared his simple philosophy on business. For Newmark, he knew when "enough was enough" financially, and focused more on ensuring a positive experience for users. Fine asked Newmark, "how do you know when enough is enough?" Newmark answered that that was up to the individual.
At Craigslist, the design philosophy was to keep things so simple and straightforward that it was obvious how to use it. "I didn't know how to design but I knew 'simple' and 'fast' as design principles, especially if you don't know what you're doing," Newmark told Fine.
Today, Craigslist maintains the same design philosophy. To say that it's rare to find a technology company maintaining both the same design philosophy and business ethos from its inception is an understatement (Oh hello, Google, how's that "don't be evil" motto working out for you?). Can you think of any other technology company that is still thriving, that looks nearly identical to its design from ten years ago?
Craigslist has also never branched out from classified listings. As Newmark stated, he wanted Craigslist to focus on doing one thing really well. Competitors have tried to take market share, including OfferUp, LetGo and Facebook Marketplace, so it'll remain to be seen if Craigslist can remain the standard. One thing's for sure, it doesn't seem like Newmark will be too concerned.
Craigslist has had its fair share of controversies, and Newmark himself admitted that he wasn't the best manager during his tenure as CEO. But a tech founder who knew when "enough was enough," willingly foregoing millions in further profit in order to focus on philanthropy, is pretty damn admirable in any age, let alone today's gilded one where founders will sell their own mothers for extra Soylent from the Facebook cafeteria.