12/10/2013
"POXNORA" CREATORS COMBINE COLLECTIBLE CARDS WITH TACTICAL STRATEGY IN NEW CROSS-PLATFORM GAME "CONQUEST OF CHAMPIONS"
Multi-Platform Game From CCG Veterans Now Available In Beta For Mac, PC Gamers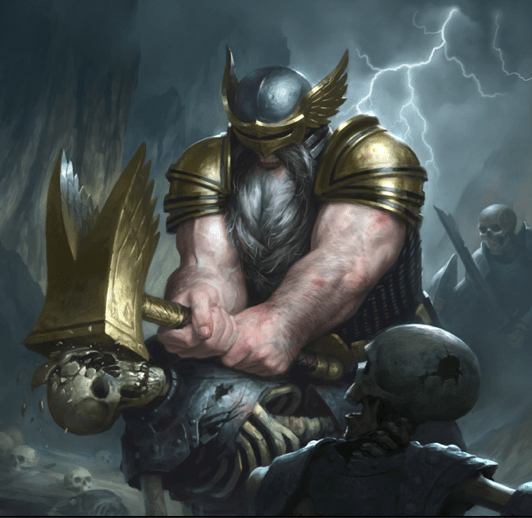 December 10, 2013 – Tucson, AZ – Kihon Games (kihongames.com) are going back to their roots with their new online collectible card/tabletop tactical strategy game, "Conquest of Champions," now in beta.
Players with a Mac or PC can join the beta of "Conquest of Champions" by backing the crowdfunding campaign at https://www.conquestofchampions.com/funding/. "Conquest" was created by veteran game developers who have a passion for the collectible card game (CCG) genre, having worked together on the popular CCG "PoxNora" when Sony Online Entertainment acquired it.
"Conquest of Champions" combines deck building, crafting and card leveling with the best of competitive turn-based tactical strategy. Players must strategically build their deck and defeat their opponent by summoning fully animated creatures, casting devastating spells and launching weapons in battlegrounds reminiscent of tabletop miniature warfare. Players can alternate turns in real-time matches or leisurely in the asynchronous mode.
"We learned many things developing 'PoxNora.' Now as the Kihon team, we're eager to incorporate those lessons into this new experience. We've created a game that will entertain our dedicated, enthusiastic fanbase," said Dan Kopycienski, Creative Director, Kihon Games. "We listened to what collectible card and tactical strategy gamers want and we're excited to deliver the best of both to them with 'Conquest of Champions.'"
The beta currently features several multiplayer head-to-head modes as well as single player campaigns. The free-to-play game will be expanded to iOS and Android to be one of the first truly cross-platform CCG and tactical strategy mashups. Future expansions are already in development and will include additional campaigns, new cards, expansion content, tournaments and guilds. "Conquest" will launch with 3 Factions, 6 Heroes, a multitude of map layouts and more than 130 cards to collect and customize.
Previously, Kihon made their company debut in 2011 with an iOS game based on the smash YouTube video "Baby Monkey (Going Backwards on a Pig)." Kihon followed "Baby Monkey" with "SketchPhrase" and "Dojo Danger," all available on the iTunes Store.