08/01/2017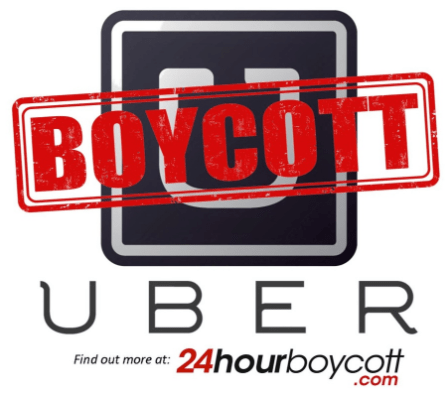 It seems like almost every week, a major brand is in the news for a public blowup. Whether it's the off-color comments of their CEO, a viral video of customer injustice or reports of the company's food causing serious illness, a cycle has been formed.
There's an incident, news about the incident, public finger-wagging and threats of protests, projections about the doom of the company, thinkpieces after thinkpieces (Medium must salivate after a company does something dumb) and then, nothing. A month later, another incident happens and we're right back to where we started.
Companies such as Uber, United Airlines and Chipotle have made waves in recent months for various well-publicized scandals.
The battle between Uber and Lyft has been the most public example of bad PR at work. As more rideshare riders realize how Uber treats employees and drivers, they start to second-guess their decisions.
Lyft has capitalized on this, as the dominant Uber market share is starting to shrink. USA Today reported recently that Uber once held 90 percent of the ride-hailing market share, but over the past two years, that has slipped to 75 percent. Meanwhile, Lyft has gone from 21.2 percent up to 24.7 percent.
This goes to show that bad PR goes simply beyond harming the bottom line. It opens the door to competitors. It forces consumers to make a choice. Sure, Uber might be the cheapest way to get from point A to B, but is it something you'd want to contribute to? While Lyft has been the biggest benefactor of this, a host of other on-demand apps have risen to give Uber-hesitant consumers a more conscientious choice.
However, in the cases of United and Chipotle, they often have a dominating share of consumer choice. Unless you live in a major metropolitan area, your choices of airline might be slim. Likewise, for more rural and suburban areas, Chipotle is your best or only option at Mexican food that doesn't come from a drive-thru.
You might think that in the case of these major companies, they're able to weather the storm because they're often the only game in town. That can change, though. Smart brands can disrupt these areas. Lyft can offer incentives to new drivers, undercutting Uber strongholds. Mid-range and mom-and-pop restaurants can establish footholds where Chipotle is the only place for a fresh burrito. Budget-friendly airlines such as Southwest could open a few more routes in underserved cities.
There is a definite long-term effect to bad PR on even the most infallible of brands. Hearing about unspeakable acts committed by high-profile executives or extreme injustices captured on video would make even the most fiscally conservative consumer pause. That hesitation, if scaled, can be a nightmare for brands.
Millennials, a growing force in spending power, want to make sure their dollar goes somewhere worthwhile. This is where the Uber vs. Lyft and United vs. Southwest decisions really matter. Consumers want to feel good about their spending.
Toxic PR may not always be enough to shutter a company in a day, but it definitely weighs on the decisions that consumers make day in and day out.
By Justin L.