01/07/2013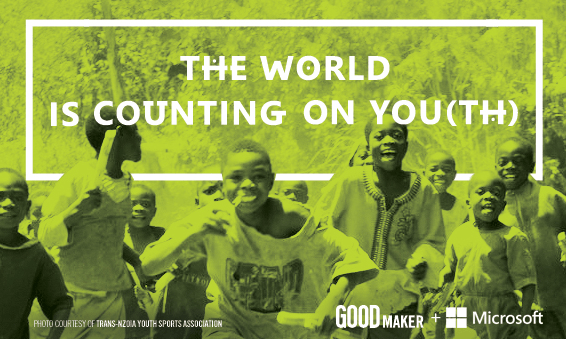 Organizations that prepare young men and women for the future with interview workshops, SAT practice tests, mentorship, entrepreneurship programs, and college prep courses are doing their part to make the world a little better by nurturing better people, but it's not easy (or cheap). These nonprofits that help America's young have an uphill battle raising funds and awareness. Where do they go when they need both? Enter Microsoft and GOOD.
Microsoft and GOOD are calling all U.S.-based 501(c)(3) non-profits to enter the Give For Youth Challenge. If you know an inspiring non-profit with micro projects that empowers young people to realize their potential, you can nominate them from January 7th to February 1st(noon PST) or encourage them to submit themselves directly.
After the nomination period, 20 non-profits will be chosen by community votes to move onto the voting round. These 20 will have the opportunity to participate on the Give For Youth micro-giving portal, where they can raise funds and matching grants from Microsoft, up to $100,000 across all non-profits.
Change Communications is excited to be working with GOOD and hoping to see some amazing entries on the Give For Youth site. Additional information about the challenge can be found here: http://www.good.is/posts/good-maker-challenge-support-the-dreams-of-young-people-with-crowd-funding-opportunities