03/26/2021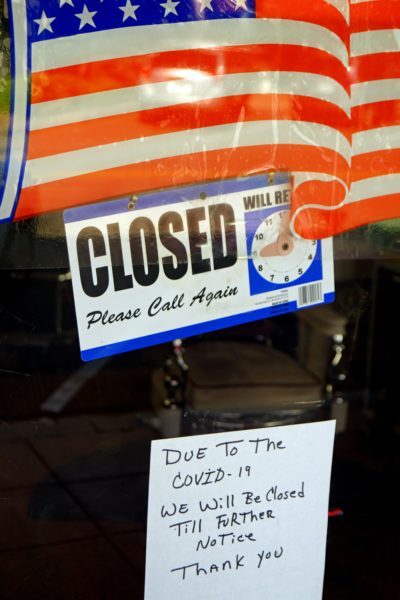 It's been a challenging year for small businesses in America, with the hardest hit being arts, entertainment, recreation, the retail sector, and restaurants. During the pandemic, 56 percent of establishments (4.7 million) experienced a decrease in demand for their products or services and 19 percent of establishments (1.6 million) experienced a government-mandated closure.  
According to data from Yelp's September 2020 Economic Impact Data report and economic research from the University of California Santa Cruz, between 800-1500 small businesses closed between February- September 2020 (this number combines temporarily closed and permanently closed businesses, since as of this blog post, the Bureau of Labor Statistics hasn't released the total number of small businesses permanently closed in 2020).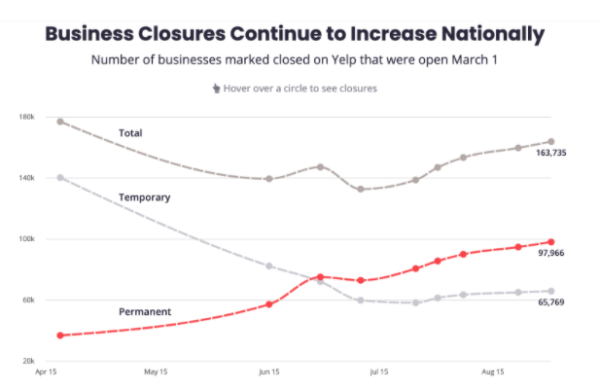 With decreased demand from coronavirus restrictions, how have organizations survived, and in some cases thrived, in a post-pandemic world where small businesses have been given very little guidance or financial assistance on how to operate? Many have resorted to out-of-the-box thinking and strategic creativity with the four principles of marketing: product, place, price, and promotion.
Successful small businesses have smartly pivoted their product offerings. During the first wave of the pandemic, more than 800 craft distilleries rushed to make hand sanitizer, with a void being created from panic buying, hoarding, and large retailers like Lysol, Clorox and Purell unable to meet the increased demand. Local seamstresses and fashion designers shifted to making masks, while bars and wineries have sold to-go cocktail kits and partnered with pop-up chefs.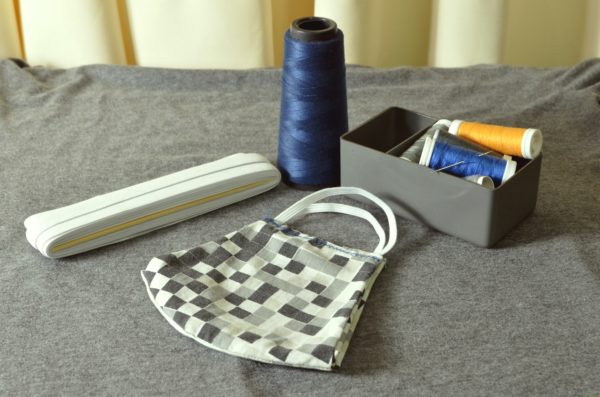 Some breweries, bars, and wineries shifted their medium of place by holding virtual tastings, while restaurants like DaBao Singapore, Cassava, and Che Fico in San Francisco changed their product/place/promotion models by offering Netflix-style meal subscriptions to their regular customers. Subscribers can choose between a Che Fico box (loaded with jams, pasta sauces, desserts, and local produce), DaBao Singapore's laksa bowls, or Cassava's pasta dinners for two which include salad and dessert.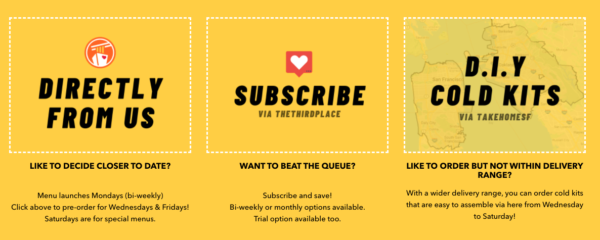 Here are three tips for small businesses who have been struggling during the pandemic:
Rethink where your customers are and what they're interested in.
People are at home more than ever. Organizations can adapt to this by offering virtual interactive events, like tastings, art and craft classes, and seminars. Restaurants and retail have adapted with meal kits and weekly or monthly subscriptions, pivoted to ecommerce, expanded payment options, curbside pickup, and/or offered free delivery with a minimum $X orders. Otherwise, if the business is concentrated in one area- if some of your services or products are more popular than others during this time, perhaps you can offer package deals or targeted promotions?
2. Change or adapt your business model as needed. 
COVID-19 precautions and shelter-in-place restrictions have forced businesses to change their modus operandi. This is where out of the box thinking has truly helped brands overcome COVID-19 limitations. San Francisco Bay Area restaurants who wanted to decrease usage of paper menus used QR codes for outdoor dining and online ordering.
Beaver Creek, Ohio candle maker Wick Therapy Candle offered their DIY bar online, where customers take a five question survey to narrow down over 100 scents, select a container and up to three scents. After the purchase, a custom scented candle is delivered to the customer's door. Global hotel chain Mandarin Oriental Hotel Group caters to local customers who want to feel pampered but who understandably don't want to get on a plane. Their Staycation at M.O. program offers guests early check-in and late checkout, overnight valet parking and daily breakfast. 
Modify your business model by offering personalized products or services, adding new customer programs, or switching to ecommerce sites or virtual streaming services. These are just a few of the ways establishments can adapt their business models. 
3. Add onto or diversify your product offerings.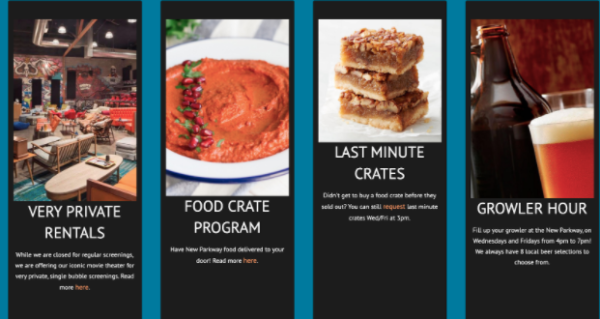 If you can't easily change the way you do business, expand your product and services line-up. Since Oakland-based theater New Parkway can't show movie screenings, they now offer very private screenings where household members can rent out a theater for up to three hours, receive a three course prix fixe meal, and all the drinks you can drink. They also have a popular food crate delivery program and growler hour where customers can fill their growler from their choice of eight local beers. Nationwide, it is now common for restaurants, convenience stores, and gas stations to also sell groceries, hand sanitizer, and masks, along with their usual goods and services.
While the pandemic isn't over yet and restrictions are still very much in place, there's room for small businesses to survive and thrive in today's isolated landscape, and post-pandemic when we slowly shift back to a new normal.
By Courtney L.